Our Services
Practical Commissioning in Greenville SC and the Upstate
Our services are adjusted to fit the needs of owners and project teams.
Additional tools and personnel are added each year as our industry grows and adapts for future projects. Each service is provided with our focus on practical commissioning.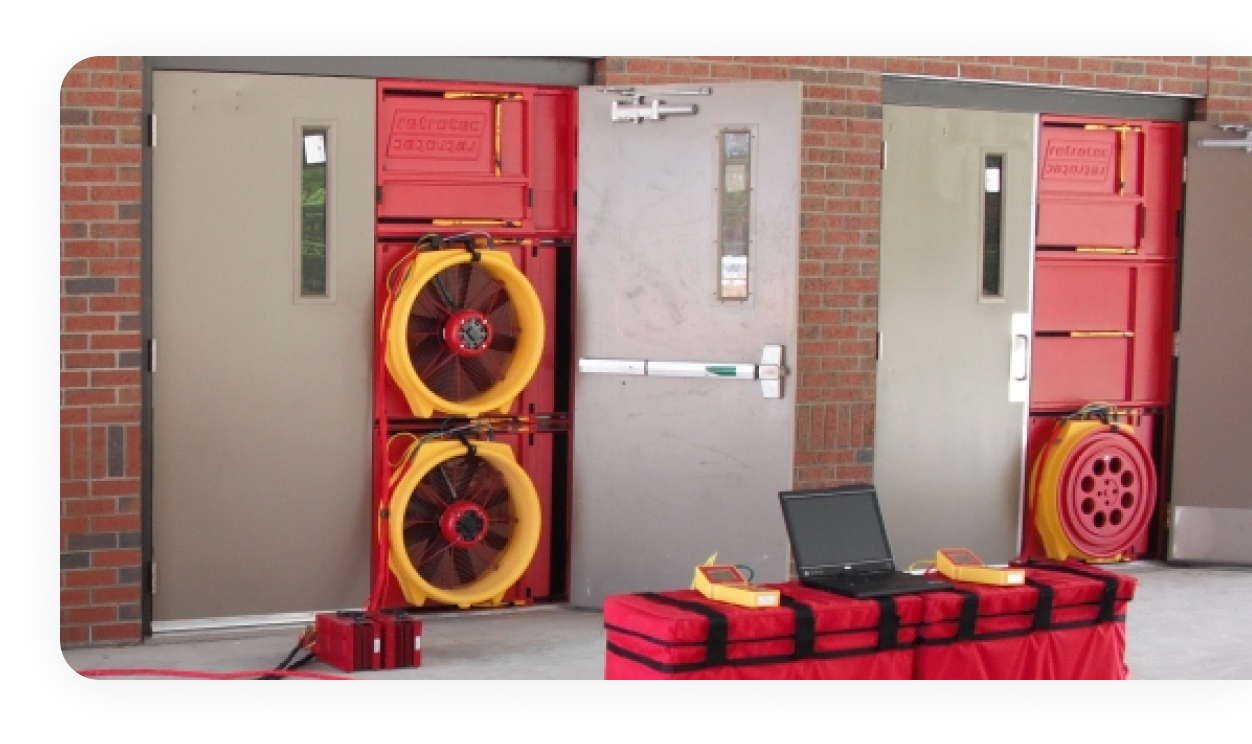 Retro-Commissioning for Existing Buildings

Indoor air quality testing for ASHRAE Standard 62.1 and LEED IEQ 3.2

Building Enclosure Testing

Commissioning for new construction in accordance with LEED and Green Globes building certifications

Infrared Thermography by ITC certified thermographers

ASTM-E783 Air Leakage Testing

Re-Cx multi-year plan & benchmarking

LEED Administration and Energy Star Licensed Professional

ASTM-E1105 Water Penetration Testing

ASHRAE Standard 170 Ventilation of Health Care Facilities and USP Chapter 797 & 800
NEW CONSTRUCTION services

Commissioning when it comes to new buildings
Commissioning is a systematic process to verify, test, and correct operation and installation of building equipment and systems. Enhanced Commissioning includes contract document review, installation verification, proper system start-ups, functional performance tests, operations and maintenance training, and complete documentation of HVAC and associated systems. Commissioning serves the owner's best interests by delivering the facility they paid for with systems that perform as they were specified and intended; therefore the earlier, the better for including Commissioning services. The scope of Cx may include other systems such as Lighting Controls, Building Envelope, Domestic Water Heating, and other systems. When Cx is introduced later in the construction process, Fundamental Commissioning ensures that systems are installed and operating in accordance with contract documents.
existing building services
Retro-Commissioning
Retro-Commissioning evaluates existing building performance, identifies improvements to optimize the building operations and energy use, and implements any improvements chosen by the customer. During RetroCx, there is more freedom to provide recommendations for improvement based on our experience and the newest industry standards and advancements. This allows us to tailor solutions to best fit the Owner's needs.
Benefits can include:

Reduced energy usage

Improved occupant comfort

Better maintenance practices

Increased equipment longevity

Safer environment
building envelope testing
From 400,000 ft2 office buildings to individual cleanrooms
The building envelope system is as important to occupant comfort as the HVAC system. It must be properly designed, constructed, and tested to ensure performance and dependability. Commissioning of the building envelope begins in the design phase, identifying common issues that may be avoided prior to construction. Field verification and testing may include mock-up wall inspection, window air and water leakage testing, or whole building air barrier pressurization and infrared thermography.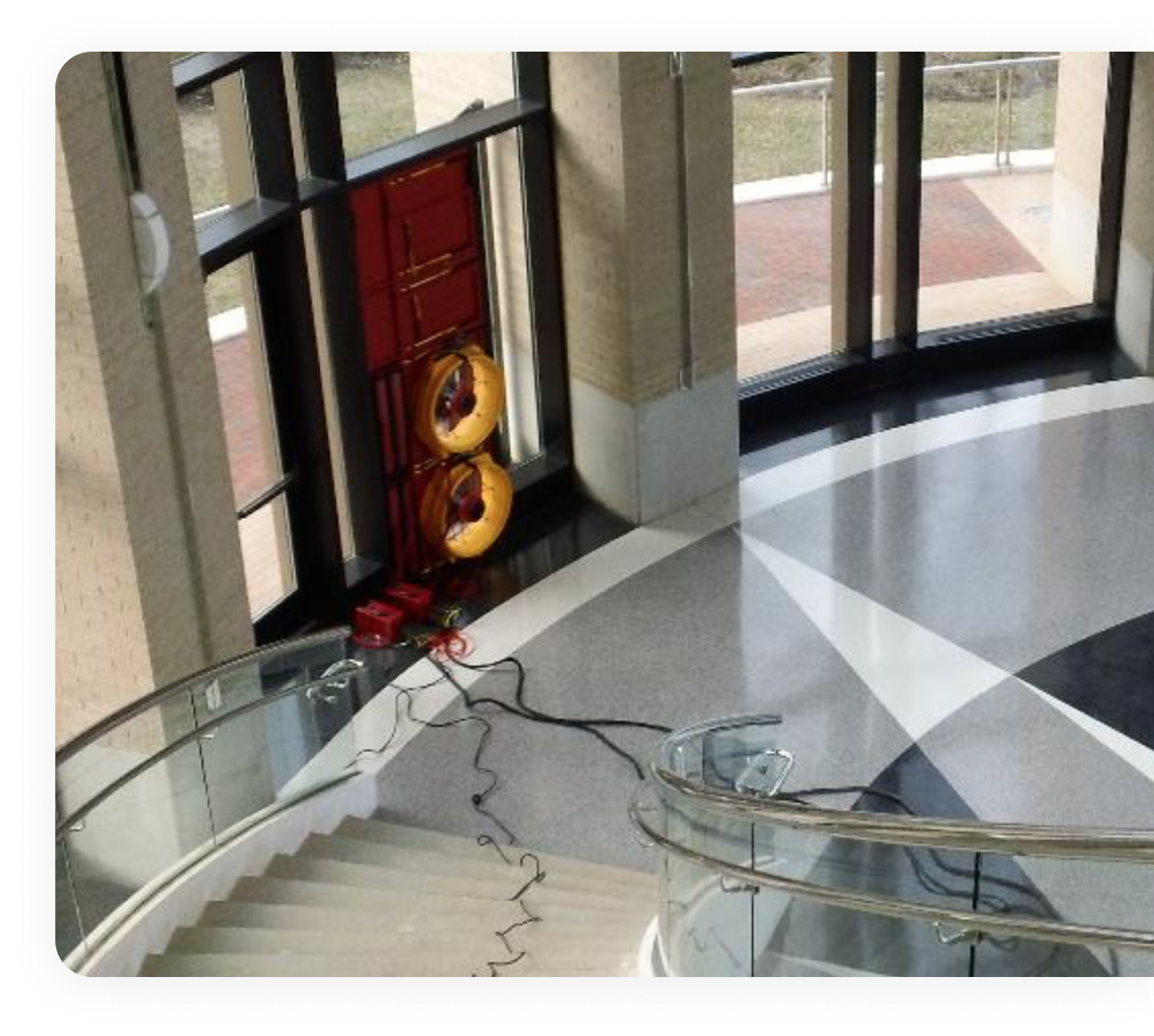 1
Document
Review
Confirm that a contiguous air barrier is provided by designer
2
Test
Plan
Determine test setup and logistics
3
Site
Inspections
Confirm that air barrier installation is communicated and inspect to verify
4
Perform
Test
Conduct series of envelope tests and perform infrared thermography
5
Issue
Report
Show performance of air barrier and identify suggested repairs
INDOOR AIR QUALITY TESTING
Testing air in compliance with ASHRAE Standard 62.1
Infiltration and spot measurement tests are important tools to solve known indoor air quality problems. Generalized chemical testing for indoor air quality is often pursued by project teams to receive credits for LEED building certification.
Service includes:

Airborne particles

Chemical analysis

Spot measurement

Infiltration
window leakage testing
Testing for air leakage and water penetration
ASTM-E783 Air Leakage Testing and ASTM-E1105 Water Penetration Testing may be useful during renovations or new construction. The test specimens may be exterior windows, curtain walls, doors, and skylights.
Service includes:

Document review

Site inspections

Perform test

Issue report
infrared thermography
Diagnosing thermal comfort and performance

Thermography allows the Cx Team to pinpoint sources of temperature concerns, leakage, and insulation failure

Complete thermographic surveys are typically conducted during blower door testing
Functionality of select HVAC components can sometimes only be assessed using infrared (IR) cameras

Accurate temperature differences allow special inspections such as electrical hotspots and water intrusion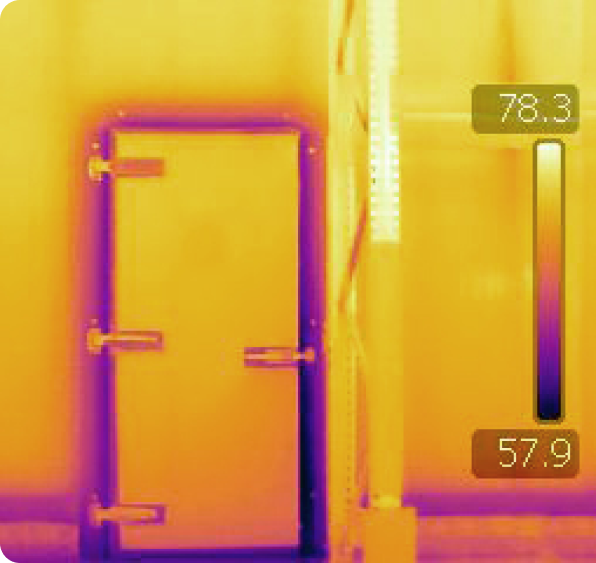 "During such a pivotal moment in theatre across the nation, having Commissioning Consultants / Palmetto Air & Water Balance come in and certify that our HVAC system is working safely and properly helped to streamline our reopening process and ensure a safe
experience for our audience, artists, and staff. We highly recommend their services to any business reopening during these historic times, and we're so grateful for their support."

Elizabeth Doran, President & CEO of North Carolina Theatre
Ready to get started?
Get in touch with us to learn more.